Gmaven's commercial real estate CRM is the competitive advantage.
As you know, success in CRE is a function of relationships, information and efficiency. This tool is designed to run your processes better. It makes managing all your property data radically easier. Gmaven even manages your property fund and contact information assets.
w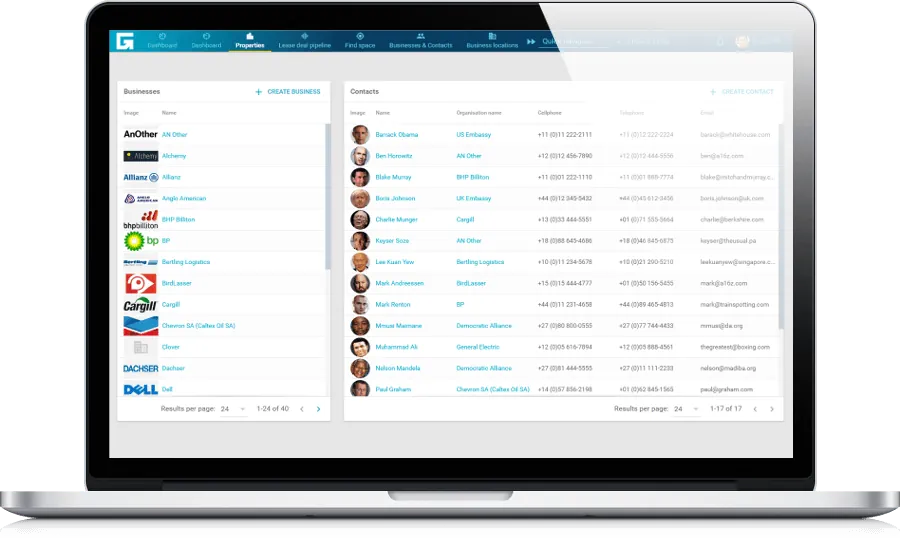 Strengthen your relationship management ability.
Commercial property is all about relationships. Gmaven's sales broker-specific commercial real estate CRM tool enables you to manage, service and grow your valuable customer base. Never lose track of a face, name, company or contact detail, and never miss reminders.
"Success in commercial property is all about relationships. These relationships take time to develop and require competence, effort and objectivity."
Geoff Caradoc-Davies
Track your deals from start to close.
'Always be closing'! Stay on top of your game with Gmaven's flexible deal process-flow tool. View deal pipelines, track the status of any given deal, add reminders and store deal documents. What's more, it's all stored in the cloud and accessible from anywhere.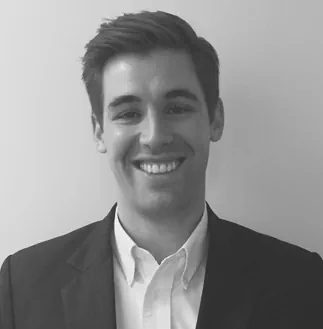 "This system helps us run a high volume of transactions to closure with ease."
Nick Levesley, Director
Leverage CRE (SA's top-performing CRE sales brokerage)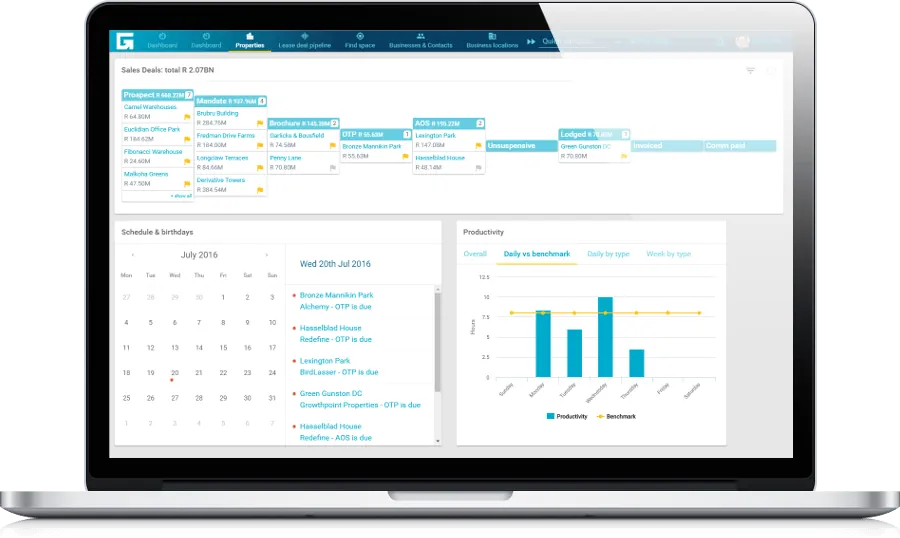 Your clients' assets are bricks and mortar, your assets are data. Imagine having all your property assets on-hand, structured in a database, enriched by images and co-ordinates, in an intuitive display. Gmaven's tool does just that. All this information is easily searchable, and in a format ideal for client presentations. No need to learn complicated database querying languages. It's all built in.
Accurately connect the right buyer to the right deal.
Never miss a potential buyer again. View prospective buyers against each property, grade these buyers, and easily link them to a deal. Build out and maintain property fund asset acquisition criteria. Run high-quality presentations. Create brochures in an instant.
Gmaven helps you add value as a commercial real estate broker to analyse and visualise property fund data, in a presentation environment. This tool builds emailable brochures, aligned to your company's brand, for the property you're selling. Brochures that combine information and visuals in the format that your clients require to make educated decisions with.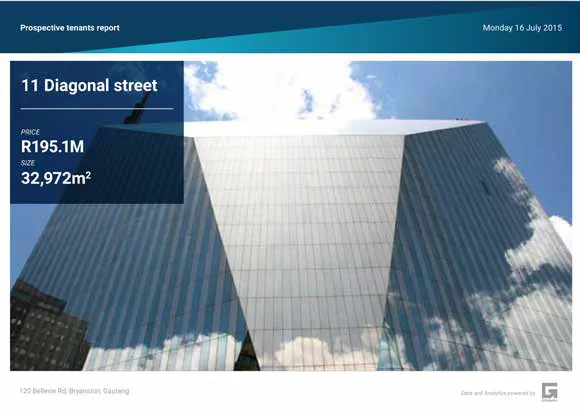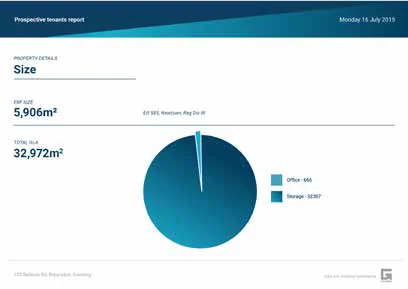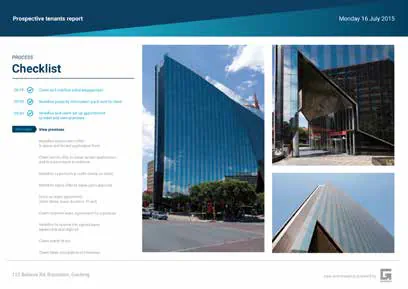 Put data security first.
When it comes to your data, it stays just that: your data. It's safely stored, in the cloud, accessible only to you.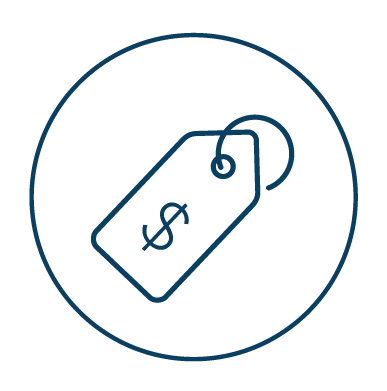 Pay only for the functionality you use and the amount of data Gmaven needs to process daily.
The software ranges from simple to advanced. Choose what works for you and the profitability of your business. Get one of our team to introduce you to the cutting-edge power of Gmaven. We can advise you with options on the most efficient way forward.