Gmaven's Leasing Broker tool will keep you ahead.
Lease broking in CRE is competitive and success depends on skill, speed, information, and relationships. With the right technology and clean commercial property data, the advantage is yours to be quicker, smarter and more professional.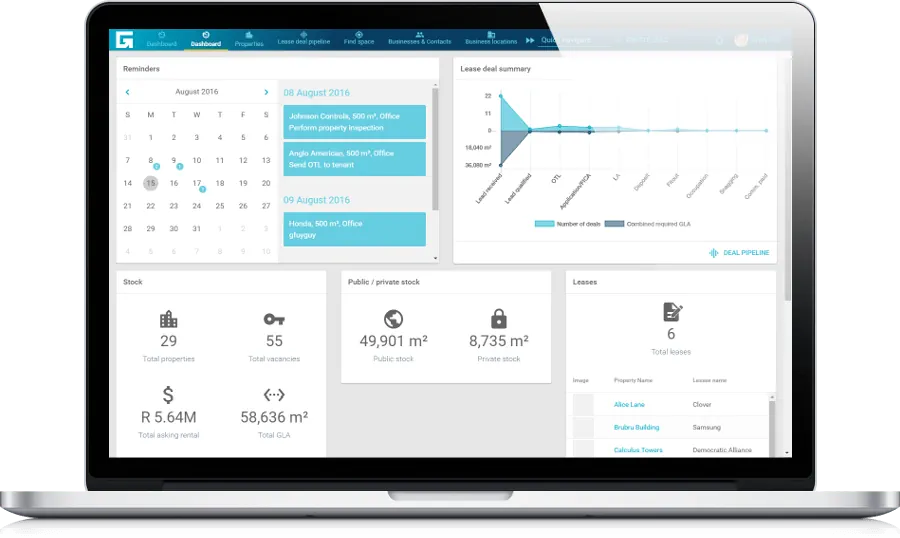 Simply track all your deals from start to close.
Always be on top of your game with Gmaven's flexible Customer Relationship Management tool. View deal pipelines, track the status of any given deal, add reminders and store deal documents. In the event of disputes, just reference back to your interactions history and get the deal back on track.
Deliver vacancy brochures in an instant.
This tool automatically builds emailable CRE brochures for the deals you're on, in 3 formats: long list, short list and property detail. Pull together the property information and visuals that your client needs fast. Brochures are easily personalised to your brand colours and with your company details to ensure consistency throughout your organisation.

"Gmaven has been instrumental in identifying our property brochure requirements and designing a quick and easy to use brochure system which creates highly professional brochures that can be sent to our clients, saving us hours of valuable time and increasing our level of service."
Brendon Wessels, Leasing Broker
JHI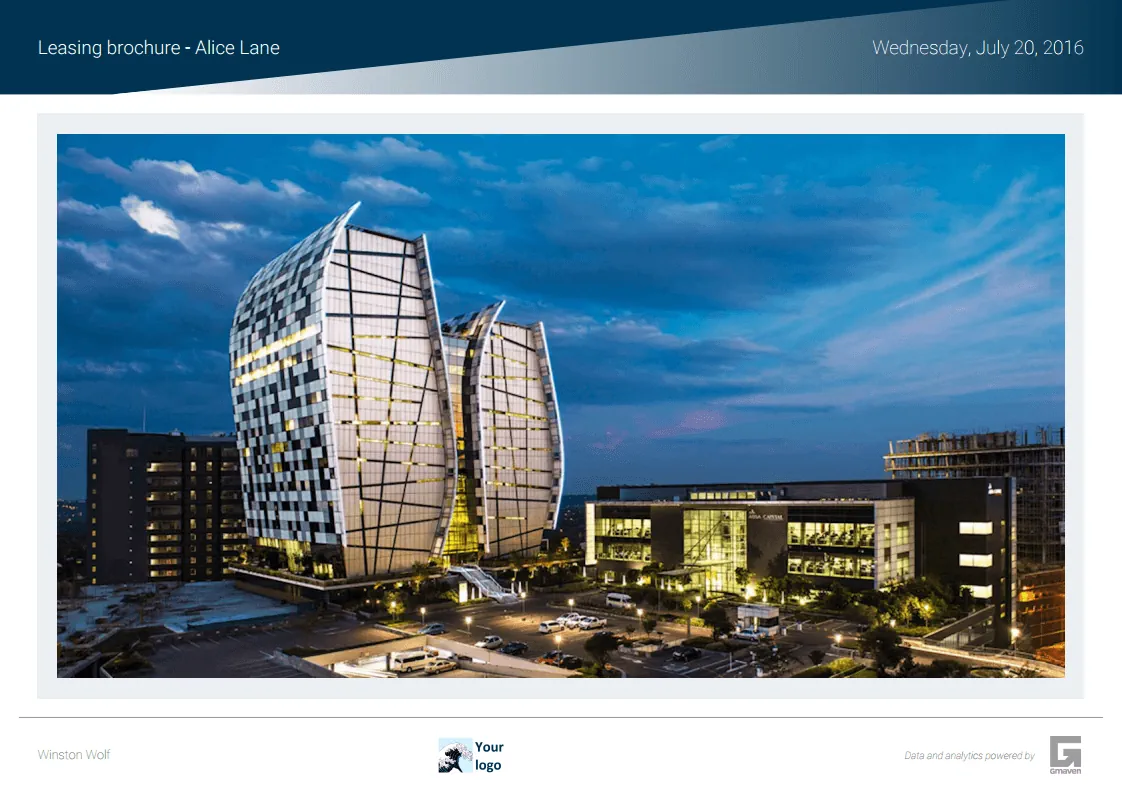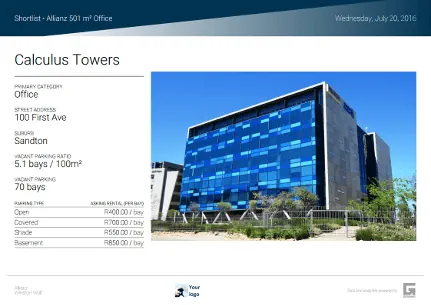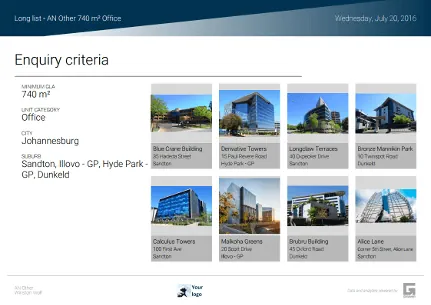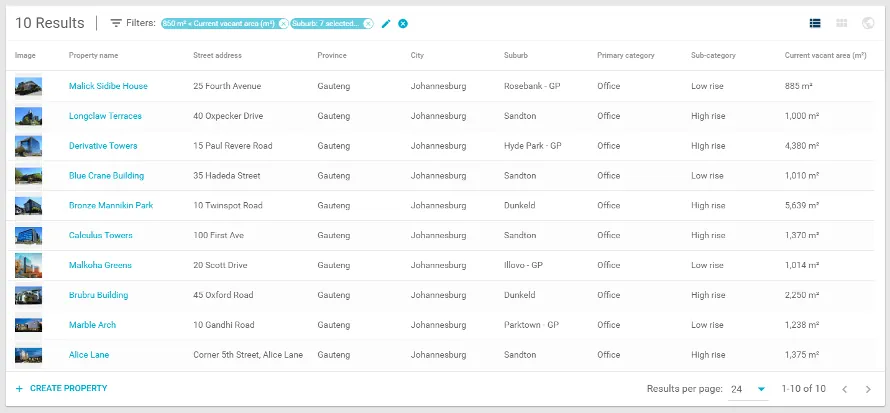 Easily search and show vacant stock. All of it.
Never miss a property, always cover the market. Search and introduce your stock in real-time with your client. Impress your client as one of the country's top commercial real estate agents by performing detailed walk-throughs together, online, before moving to inspections.
Capture and manage your stock like never before.
All the stock, in half the time. Pull information from vacancy schedules quickly and correctly. Enter properties once only. Easily capture your private stock. Dominate commercial property data - lease broking will never be the same again.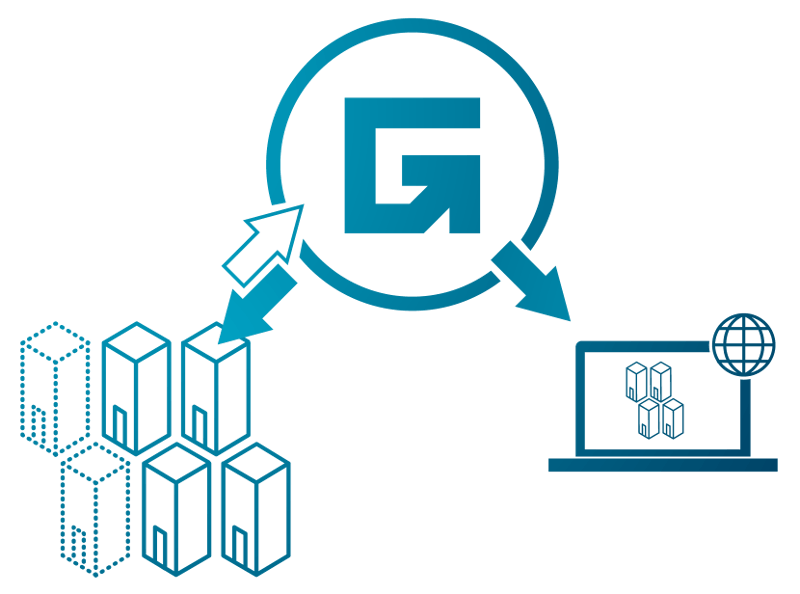 Effortlessly control your stock on your website.
Once your vacancy stock is loaded into the system, you can seamlessly control your public and private stock. Once set-up, it'll take a fraction of the time and effort it did before you had Gmaven.
Put data security first.
When it comes to your data, it stays just that: your data. It's safely stored, in the cloud, accessible only to you.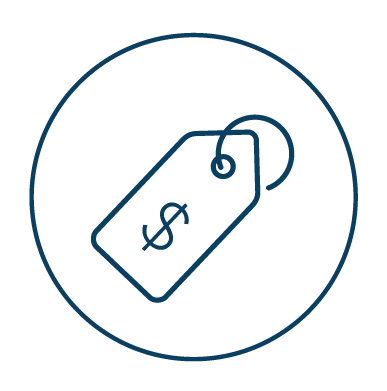 Pay only for the functionality you use and the amount of data Gmaven needs to process daily.
The software ranges from simple to advanced. Choose what works for you and the profitability of your business. Get one of our team to introduce you to the cutting-edge power of Gmaven. We can advise you with options on the most efficient way forward.